Do you want to write a book but aren't sure how to start with the whole "getting it printed" bit?
I'm privileged to have received specific details on how to publish a book from someone I met networking online. The information I received was gloriously specific. This is GOLD!
If you've been longing to pen a novel, publish your memoir, gather a collection of essays from writer friends to have in print… these are the must-know steps to take.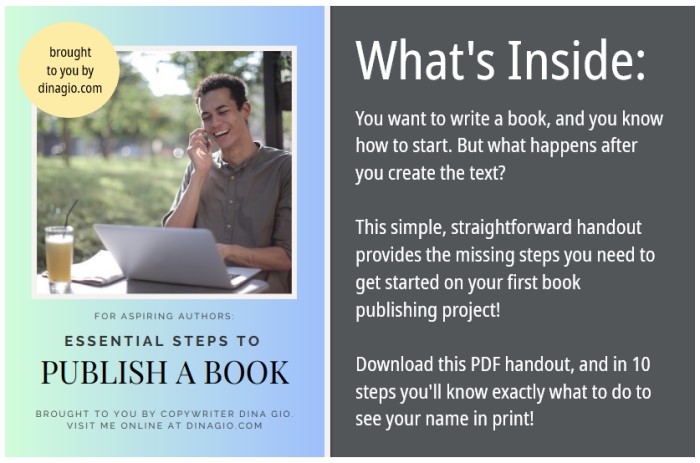 This precious info was gifted to me by someone who worked for a major publishing house. Now I'm paying it forward to share with you.
Aspiring authors, get on my list and download the 10 Essential Steps to Publish a Book and see your name in print!
Drop your name and email into the form below, and you'll soon have your e-guide in hand. 🙂

Don't forget to check your spam folder, in case we land there. Be sure to mark DinaGio.com as a Safe Sender.